PRIVACY POLICY
This Privacy Policy is effective as of July 28, 2014, and was last updated on August 1, 2023.
Your privacy is very important to us. Accordingly, the GMP developed this Privacy Policy. You accept it when you accept the complete GMP Website Terms of Use.
GMP provides this Privacy Policy to inform users of our policies and procedures regarding the collection, use, storage, and disclosure of personally identifiable information received from users of this Website and Forum. This Privacy Policy is subject to change at any time. Each version will apply to information collected while it was in place. We will notify you of any material changes to our Privacy Policy by email (if we have your email address) and by posting the new Privacy Policy on our Website.
If you reside outside the U.S., your personally identifiable information will be transferred to the U.S. and processed and stored there under U.S. privacy standards. By visiting our Website and providing information to us, you consent to such transfer to, and processing in, the U.S.
CONTACT US
If you have any questions about this Privacy policy, please contact us at info@goodmeatproject.org.
INFORMATION COLLECTION AND USE
Our goal in collecting personally identifiable information is to best provide access to the information made available through the Website and to enable you to interact with us. This can include, but is not limited to, communicating with you, managing your registered user account (if you have one), processing donations, and any Forum activity. In order to participate in some parts of the Website, registration is necessary, and you will be asked to submit certain personally identifiable information to GMP. Personally identifiable information that we may collect in such instances can include your IP address, full user name, password, email address, payment information, city, time zone, and other information that you provide us with, or that you decide to include in your public profile. Your information or usage data may be shared with Third Party services such as PayPal, Mailchimp, Stripe, and Google Analytics. Please read their privacy policies if you would like to learn more about how they will use your information and/or data.
GMP may use your personal and non-personal information for our own marketing and non-marketing purposes. For example, we may use personal information to respond to your email or telephone inquiries, or to advise you of upcoming events, workshops, newsletters, or fundraising efforts. In addition, we may add your personal information to our databases, including subscriber and contact lists. GMP will not use or disclose your personal information without your consent, except:
* where required or authorized by law;
* to implement the terms of any agreement we have with you;
* to assist the lawful investigation of a law enforcement authority;
* to protect the rights, property or personal safety of GMP, another GMP user, or any member of the public;
* if GMP assets and operations are transferred to another party, and then only as part of that transfer; or
* as otherwise described in this Privacy Policy.
COOKIE POLICY
Like many websites, the GMP uses cookies in order to optimize your experience while using this Website. Cookies are small files saved to your computer's hard drive that track, save, and store information about the your interactions and use of the Website. Cookies may also be used to gather statistical data on visitors for analytical purposes. If you wish to deny the use and saving of cookies from this Website, you should take the necessary steps within your web browser security settings to block all cookies from this Website and our external serving vendors. If you do not accept cookies, you may not be able to use some portions of the Website..
ACCESS TO YOUR PERSONAL INFORMATION:
You have the right to view, amend, or delete the personal information that we hold about you. To request access please email info@goodmeatproject.ciclabs.com (using the email address we hold for you or otherwise proving your identity). We will provide the information free of charge and within one month, except in the event that the request is unfounded, excessive or repetitive, in which case we reserve the right to charge a proportionate administration fee or refuse the request(s).
RECTIFICATION OF PERSONAL INFORMATION
If any of the information we hold on you is inaccurate or incomplete, you may ask us to correct or complete it at any time.
OPT OUT
If after you opt in to receive email or other communications from us, and you change your mind, you may withdraw your consent for us to contact you. Additionally, you can also opt out of the continued collection, use or disclosure of your information. To opt out of any of these activities, email us at info@goodmeatproject.org.
YOUR RIGHT OF ERASURE OR TO BE FORGOTTON
You may request the deletion of the personal information and data we hold on you at any time.
Requesting deletion is total and irreversible. This means that we will also lose record of you having ever been on our systems, including any previous instructions you have given us opting out of specific communication types or actions. If you re-join our systems, by voluntarily providing your personal information, you will appear to us as a completely new data subject. This does not affect your other rights in any way.
To request deletion of your personal information, contact us at info@goodmeatproject.org (using the email address we hold for you or otherwise proving your identity).
LINKS TO OTHER WEBSITES
When you click on links on this Website, they may direct you away from our site. We are not responsible for the privacy practices of other sites and encourage you to read their privacy statements.
SECURITY
We take precautions to protect your information. However, while we strive to use commercially acceptable means to protect your information, we cannot guarantee its absolute security. We will notify you of any breach of the security, or integrity, of your unencrypted electronically stored personal data via email or a conspicuous posting on this Website. We will provide such notification within 72 hours of identification of such breach, and will take commercially acceptable steps to determine the scope of the breach and restore the reasonable integrity of the data system.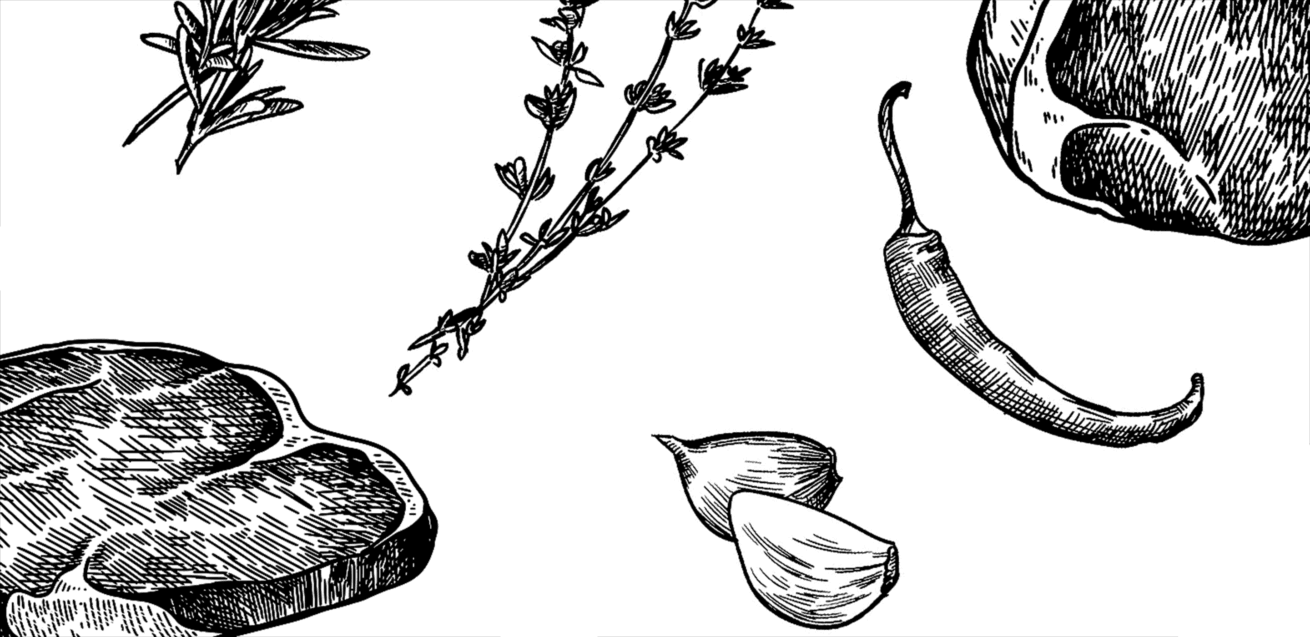 Let's do some good!
Sign up for our newsletter. We'll keep you informed and inspired with monthly updates.