Good Meat BreakdownFindingBuying Options
Buying from Butchers
How to make a butcher's (beef) heart sing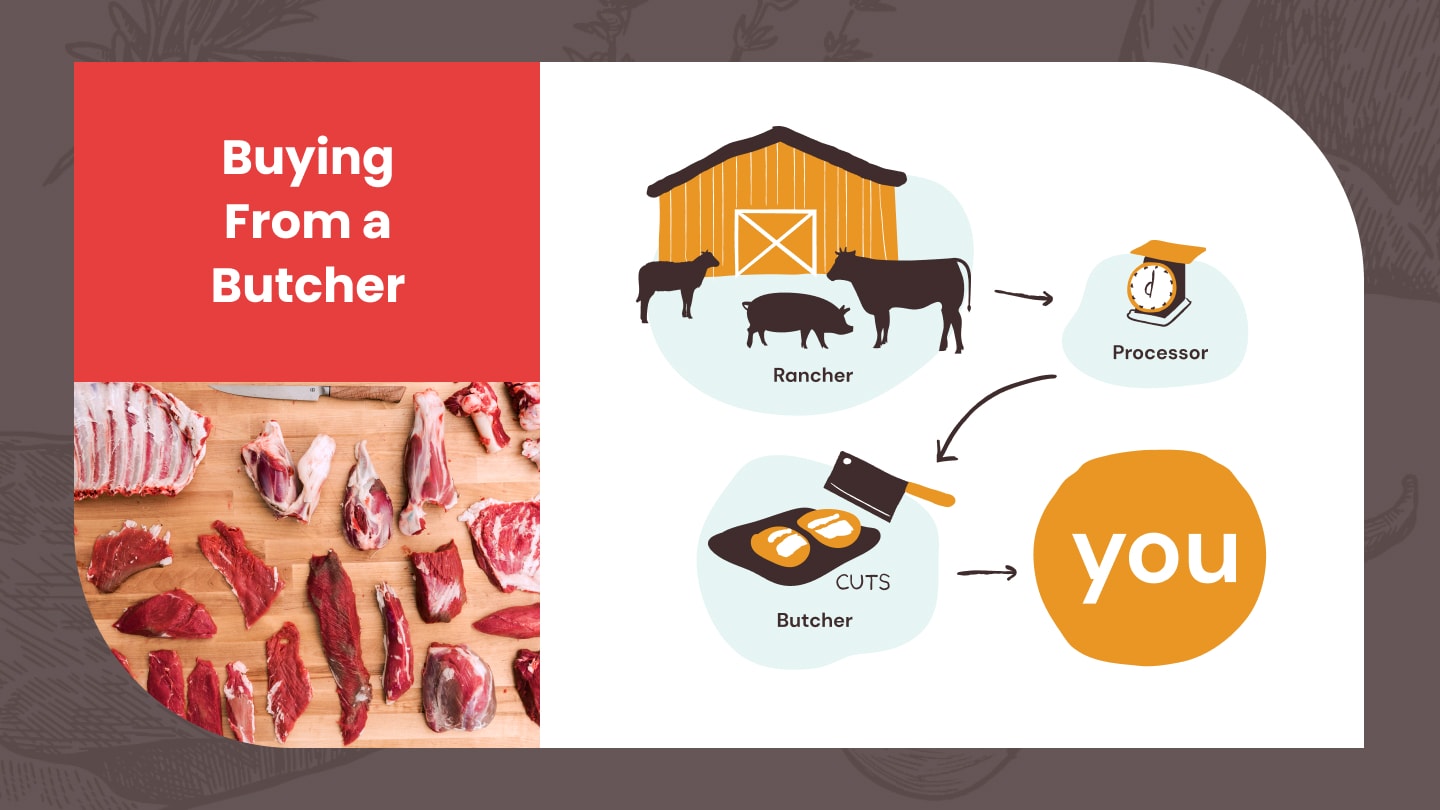 Not that long ago, a visit to the local butcher was a fairly routine aspect of food shopping for many people. Butcher shop regulars made decisions about what cuts to take home based on what the butcher had on hand. Everything was in limited supply.

These days, grocery stores have radically changed this narrative. We've grown accustomed to limitless stocked shelves, and what we shop for is bound to the cuts most frequently called for in recipes. We're out of practice with how to shop at a dedicated butcher shop and how to cook with cuts that make use of the entire animal. Here's a primer on the best way to bring your local butcher back into your life.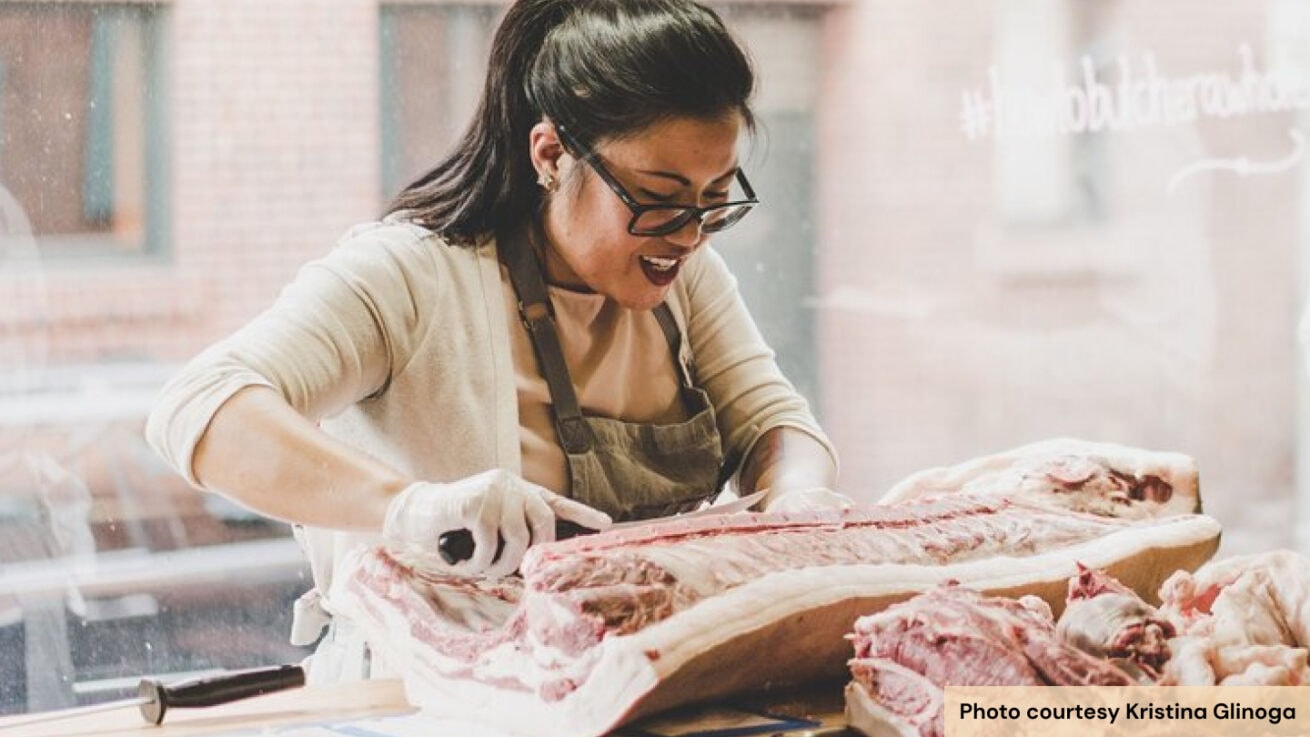 Related article
Check out our comprehensive list of whole animal butcher shops.
How to order at the counter
When you step to the counter to order your meat, you can discuss with the butcher the cut you want and the format in which you want it. For example, you want a pork chop (cut), bone-in (format), and 1-inch thick (format). Or maybe it's a 3-pound (format) lamb leg roast (cut). You could also get two pounds (format) of bone-in (format) beef neck (cut), cut into 1-inch pieces (format).
Shop talk: A cheat sheet
It's good to bone up on your basic butcher lingo before heading into a shop. Be sure to check out our basic breakdown of meat case terminology. After reading, you'll be ordering short ribs, brisket, and chuck roast like a pro.
How to ask about sourcing
When looking for a Good Meat® butcher, your upfront inquiries will be about sourcing and animal husbandry. Butchers who provide meat from local Good Meat® farmers are proud of it, so asking for information about the farms they source from and how the animals are raised on those farms may be enough to get the information you need. You can also ask if they are a whole animal butcher shop, which means they purchase the entire carcass from the farmer and, hopefully, put it all to good use.
What you ask a butcher and how you decide if they are right for you will depend on how you've defined your own Good Meat® values. You may be fine/not fine with animals that are raised on pasture, but fed some grain as a part of their diet. You may be fine/not fine with animals that are brought in from other parts of the country, or even the world. You may be fine/not fine with animals that are certified as hormone-free, but not organic. Having a conversation with a butcher or two about the meat they choose to carry and why might even help you refine your Good Meat® definition. Remember, it's a conversation, not an interrogation.
Be sure to let them know if you're cooking for a recipe (learn what to ask).
Here are some factors to consider when doing a cost/benefit analysis for this buying method:
You can buy specific cuts in smaller quantities
You can slowly learn to cook a variety of cuts
No extra freezer space is required
The price per pound will vary greatly depending on the cuts you order
The cost per pound will very likely be higher than buying a share from a farmer
Related article
Selecting the right cut can make or break a recipe.
Learn how to talk to a butcher like a pro: a complete glossary.

What do we really mean when we say a cut is tender or tough?  Can you turn a tender cut tough and a tough cut tender? Yep. Here's what you need to know to make it all delicious.

There are so many ways to buy meat that aligns with your Good Meat® values. Let's break it all down so you know your options.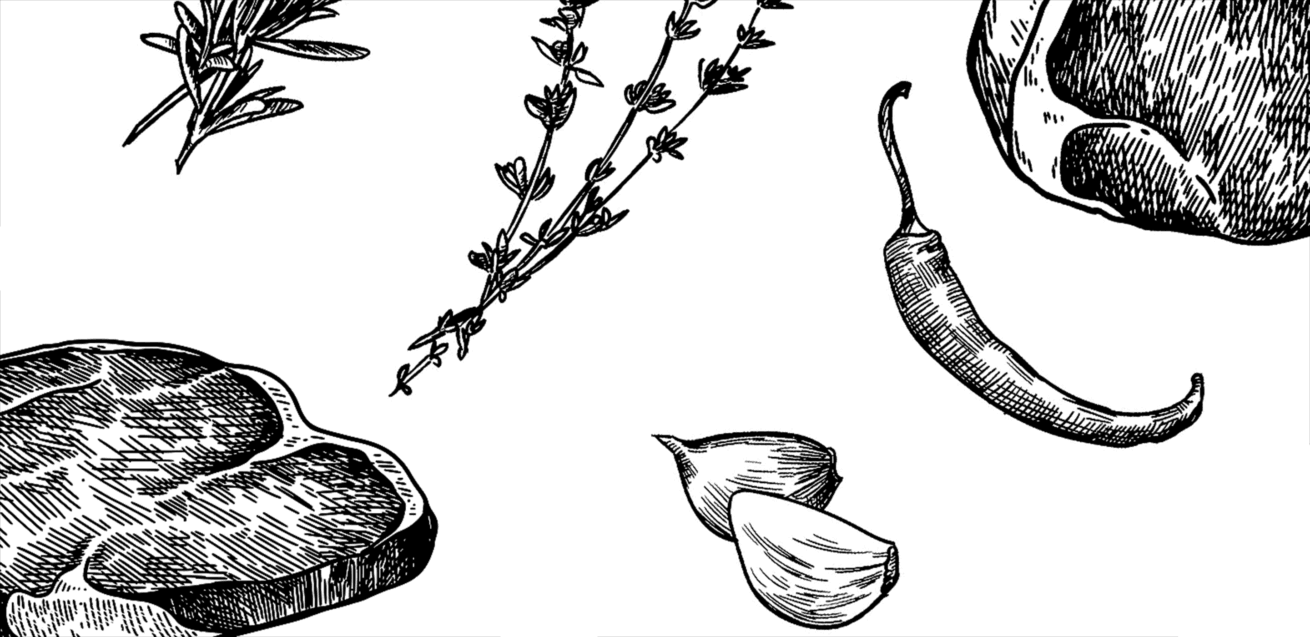 Let's do some good!
Sign up for our newsletter. We'll keep you informed and inspired with monthly updates.